A community led service to reduce food insecurity and food waste in Ashford.
We are now a Community Shop!
How does it work?
Based in the Community Square at the back of Repton Connect Community Centre, you'll find our beautifully fitted Community Shop. The Community Shop will be open Monday 1pm-2pm, and then Tuesday-Friday 10am-11am.
Popping by once a week, you have the freedom to choose the items you need. Starting at a donation of £1.50 for every £5 worth of items, you are able to get a maximum of £20 worth of shopping for just £6!
We work just like a normal shop, come on in, pick up a basket and make your way around the shop selecting the items you need, then once you've found all you need, bring the basket to us, we will total it up and we'll pack your items for you. Please remember to bring your own bags and also tupperware should you wish to use our cereal, pasta, or rice dispensers. You'll also be able to help yourself to some of the items we have available in our Community Fridge.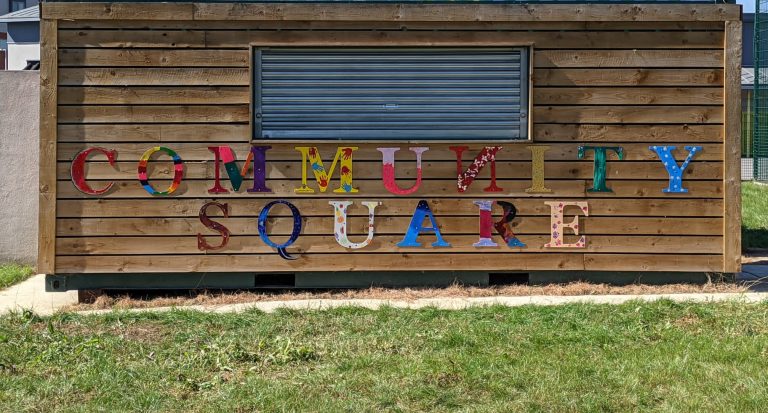 Although the People's Pantry is now a Community Shop, we are still here for emergency food parcels.
A Community Fridge is a space where anyone who lives nearby can exchange surplus food.
Our aim is to reduce food waste. We are proud that we opened the first community fridge in Kent and the 65th in the UK!
Just drop in to Repton Connect Community Centre. Our main fresh food delivery from Fareshare is on Mondays
Hubub is the Community Fridge Network who support us:

Self-Isolation Support Project
Are you isolating due to Covid-19 and need support?
We can also deliver food / essential household items, recipe boxes and well-being / activity packs to you and your family.
This support is available for anyone who cannot afford or access supermarket deliveries and people who do not have friends or family who can help.
Good Mood Food Recipe Box Scheme
Learn news skills, try new food and improve your mood. We run various schemes throughout the year.
Look out for the next programme coming soon!
How it works if you need emergency food support
If you are in need of food, hygiene, cleaning items or want to visit the community fridge, we are sure we will have something to help you.
… and request the items you need
We'll arrange a time slot for you to come and collect them from Repton Connect Community Centre or put them in our secure 24-hour lockers
No rules, no fuss, no referrals. If you need something, you're welcome to request it.
We haven't forgotten people who aren't able to leave their house. Just contact us and we'll try to help.
If you would like to request items or make a donation, please call us on 01233 808023 or email us at peoplespantry@reptonct.uk.