Get to know the people behind Repton Community Trust a little more.
People play a vital role at Repton Community Trust. Our staff, trustees and volunteers are an essential part of running day to day operations, and making decisions about the future.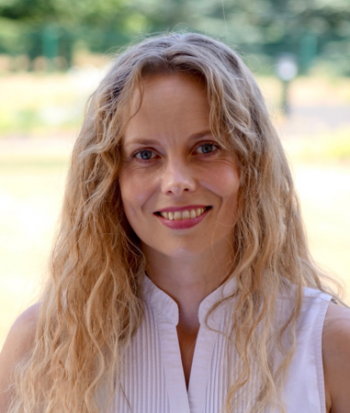 I moved to East Sussex in 2017 after living and working in London for 20 years. My previous role was as CEO of a mental health charity. My background is in organisation development, HR, and mental health which is a mixed bag of skills and interests! I love working on the more strategic side of things, developing and leading organisations, projects, services and securing funding. I am passionate about equality of opportunity for people and in seeing the impact we can all make to each other's lives.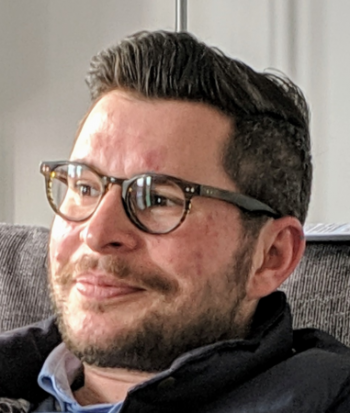 Originally from Essex, I moved to Repton in 2018 after 11 years of living and working in London. After primarily working in the private sector, the highlight of which was working on the 2012 Olympics games, I wanted to move into working in a more community-focussed role as I realised that I had a passion for helping people from a wide range of backgrounds. I was welcomed to the Repton Connect team in 2018 just before the centre opened and have relished the challenge of helping to bring the bricks and mortar of the centre to life. I have brought with me a wide range of experience which I hope has had a positive impact on our community. We have achieved a great deal since opening. It's a work in progress with much more to do!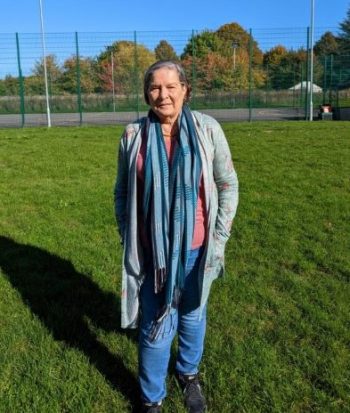 Community Champion/ Facilities Assistant
Originally from Venezuela, a South American country, I moved to Ashford in March 2018. In my early years I worked as an English teacher. Later, when I had my children, I worked in their school as a Trustee. I am a Pastry Chef. And finally, I founded a company with my husband where I oversaw the administration. Meanwhile I have been always involved with charities, I find myself always helping people and taking care of them.
Since I arrived at Ashford, I have been involved with Repton Connect. I found myself very welcomed and comfortable working here and I'm willing to help with whatever projects come my way!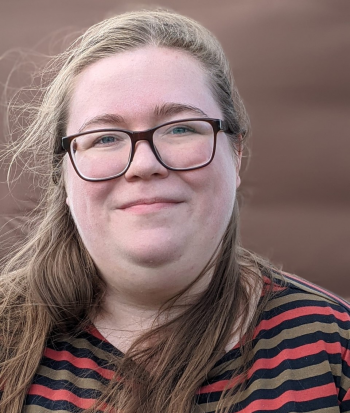 Community Champion Children & Young People
I moved to Ashford just over 6 years ago to study at the University of Kent. I've always been very passionate about learning and reading, so working as a Librarian in a local school after finishing my degrees was perfect. It is my passion to pass on the love of learning and reading to young people. I have two years (and counting!) experience of working with young people to help them achieve their goals and pursue their passions.
I am looking forward to organising events and activities for the young people of Ashford.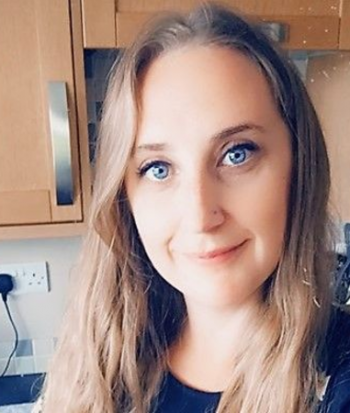 I have lived in Ashford all my life and moved to the local area just under 2 years ago. I originally worked in childcare but after having my daughter I wanted a change in career. I have been part of Repton Connect for a year now, and I really enjoy working with the team we have here!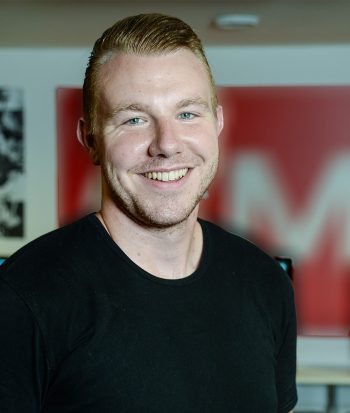 Community Champion-The Arts
Originally from East London, I moved to Ashford in 2021. My background is in music (production, engineering, events) and music education. I believe that music can be used as a tool for positive change. I am currently one of the managers of London based radio station PyroRadio and at the time of writing, has amassed a YouTube channel boasting nearly 45,000 subscribers and over 10 million YouTube views. You'll see me around and involved with 'The Arts Box'.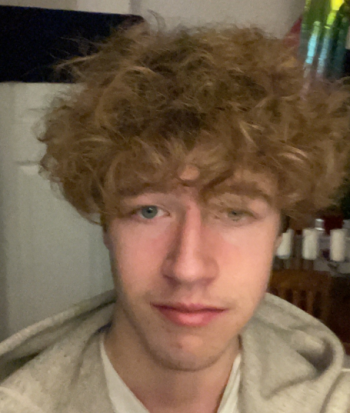 Business Management and Administration Student
I have lived in Kent my whole life and moved to Repton in early 2016, feeling like I am a part of the community. I am a T Level business student at Ashford College studying business management and administration. I enjoy helping my community and working in a team. I am currently working on an event for Food Waste Action Week. I look forward to working at Repton Connect and finding new ways to help people.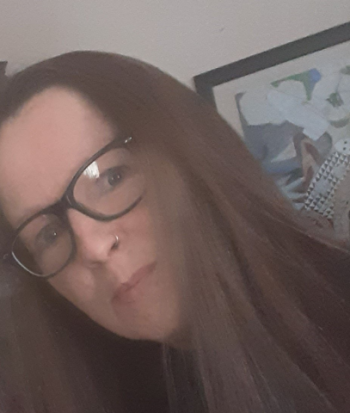 I have over 6 years experience of working in the charity sector. Before this I have experience in retail, hospitality and office administrations. I am passionate about Mental health and mental wellbeing as well as holistic health and wellbeing. I have a diploma in advanced nutrition from S.N.H.S. One of my core passions centres on food safety & inclusion for people living with allergies & dietary requirements.  I am a keen campaigner for environmental issues.  I love upcycling, recycling and anything pre loved.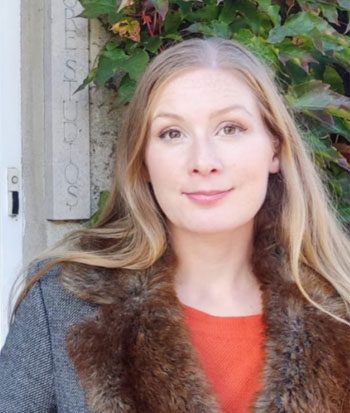 I started in June 2023 and am really enjoying working directly with the community. You will find me helping with the People's Pantry, stocking up on donation collections and keeping the Community Fridge active.
I've recently restarted the gardening project with a new group of volunteers who are looking forward to growing fresh vegetables for our Community Fridge and Pantry.
My background is in arts and 10 years in events for charities- I started my career as an Art teacher then worked for the National Trust event planning followed by working as Volunteer Coordinator for a community garden charity in Hawkhurst who supplied organic vegetables to food banks.
I grew up near Ashford and returned a year ago. I love nature, repurposing and reusing, and am enjoying saving food to pass on to the community.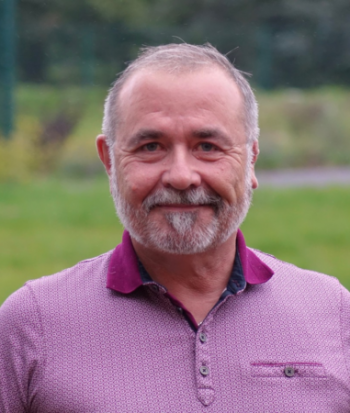 I live on a small holding just on the edge of Romney Marsh between Aldington and Dymchurch with my partner and my German Shepherd Puppy. After a 30 year career in Management Consulting in the City of London servicing the needs of Wholesale Financial Institutions I moved to Kent in 2016. I'm not yet ready for full time retirement and am offering my skills and experience to the Trust and am really excited to be involved in a community centred project which is a completely new experience for me. My interests include sustainable living, "smart home" development, growing organic food and no or low energy food preservation. I love cooking, eating and fine wine!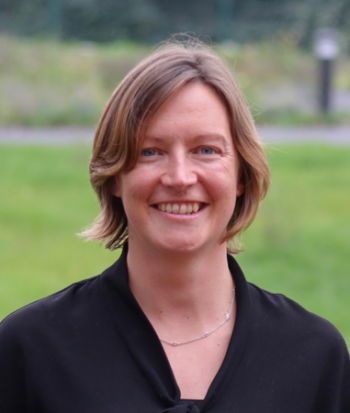 I have lived in Ashford all my life and on Repton for over 4 years. I have 2 beautiful daughters who both attend Repton Manor Primary School. I am passionate and committed to make Repton a thriving community and want the community centre to be at the heart of it. I bring my experience running a local business for over 10 years and more recently working as Head of Strategy and Planning at Circle Housing Association to help ensure it's success.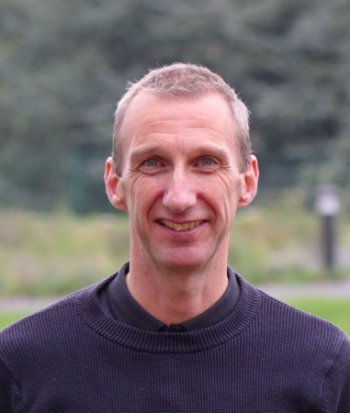 I moved to Repton Park in July 2017 and have two sons who really enjoy spending time outside here and using the play areas. I enjoy most sports, visiting new places and going to pubs, restaurants and the cinema. I bring a lot of finance experience to the Trust, having performed a variety of roles in both the private and public sectors. It is exciting to be a part of bringing Repton Connect to life and these much needed amazing spaces will really help our local community come together.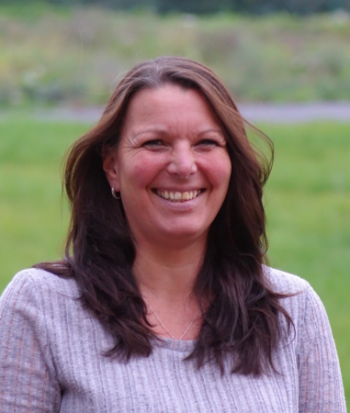 I moved to Repton Park in October 2017 with my partner and dog from a small village. I am a mother of two grown up children and a granddaughter. I enjoy walks and keeping fit. Last year I raised money by completing the 26.2 mile moonwalk in London. I am privileged to have a career in nursing which has spanned from the acute sector to a local practice. Nursing has highlighted the need for local communities to work together to create a supportive and thriving neighbourhood. This inspired me to join the local community trust and become part of a unique committee dedicated to the community.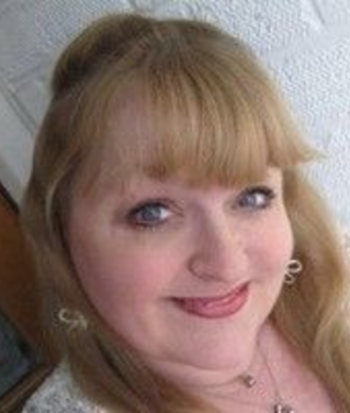 As a qualified assessor I was supporting apprentices at Repton Community Trust and other local companies. My passions are empowering people with the skills to find work. My main areas of interest are Mental Health awareness and first aid! Much nearer home I like cooking am a keen gardener and love to travel abroad.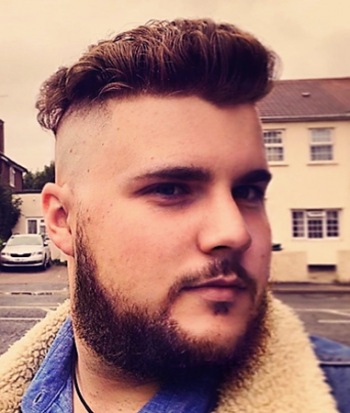 Though a local to the London Borough of Bexley, I have always been passionate and dedicated to helping others. I am especially interested in empowering young people to gain real life work experience and generate their own opportunities. My main professional experience is employment, support and advocacy. In my spare time I love gaming, eSports and all things geeky!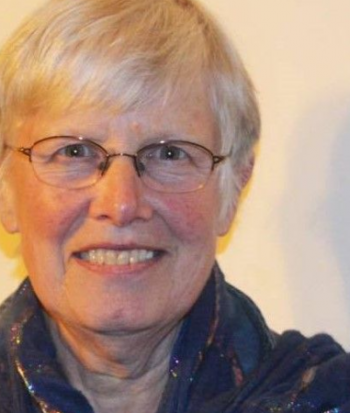 Representing Ashford Holiday Kitchen
I moved to Ashford from London 13 years ago, where I used to work as a teacher in Early Years and special needs. I have always been active in the Community, with Tenants and Residents' Associations and Parents groups and I would like to see active, self-reliant and sustainable communities develop in Ashford. I have studied nutrition and feel very strongly about the importance of fresh food and home cooking for optimum health. Repton Community Trust has so much to offer the community and I look forward to working with them more closely.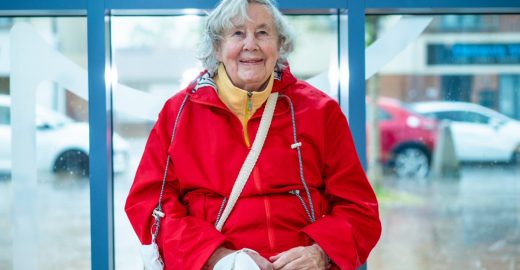 Sandra is a volunteer here at Repton Community Trust. Check back soon for a little more information.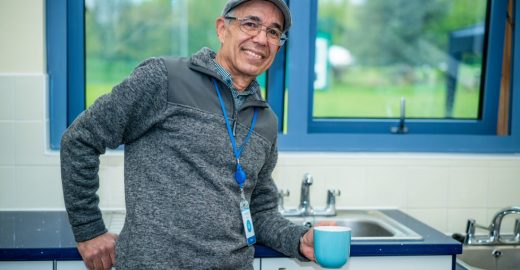 Arturo is a volunteer here at Repton Community Trust. Check back soon for a little more information.